Fall Folly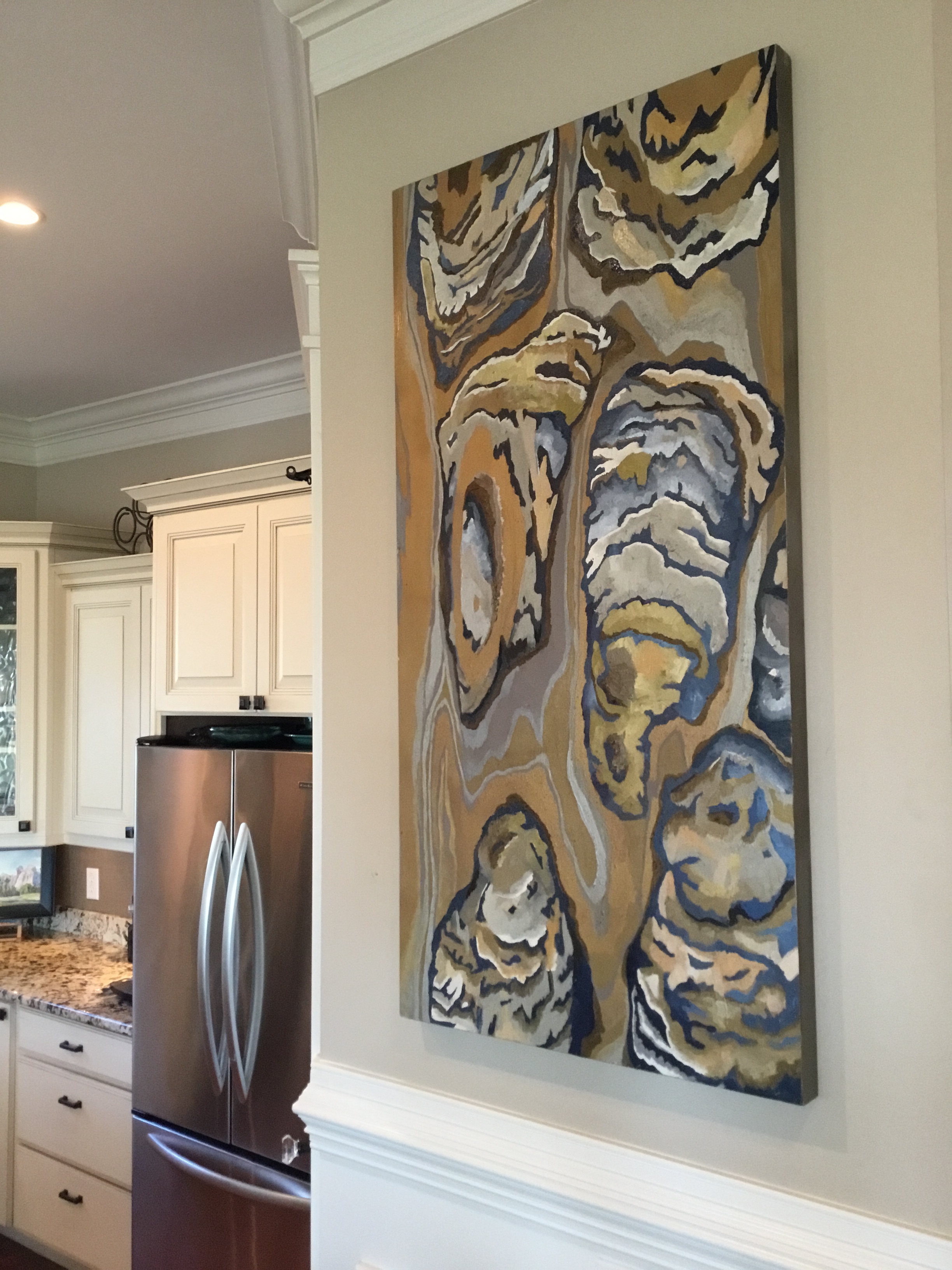 "Mother Shucker"
"Enjoy Every MOMent"
"No R-egret"
"Days Dun"
"Sun Setting Aside Time
"Walking Solo"
Small Study, "Waterfront Park MOMent"
"Snowcountry"
"Marsh with Friends"
"Rise Up"
Fall Folly
Fall Folly remind me of HollySunsets on the day behind.Evoking inspiration, sighs, exasperationConjure up and awaken the mind.Love abounds, common groundsWaves of emotion, friendships so kind.12 x 14 framed "Fall Folly" $220.$235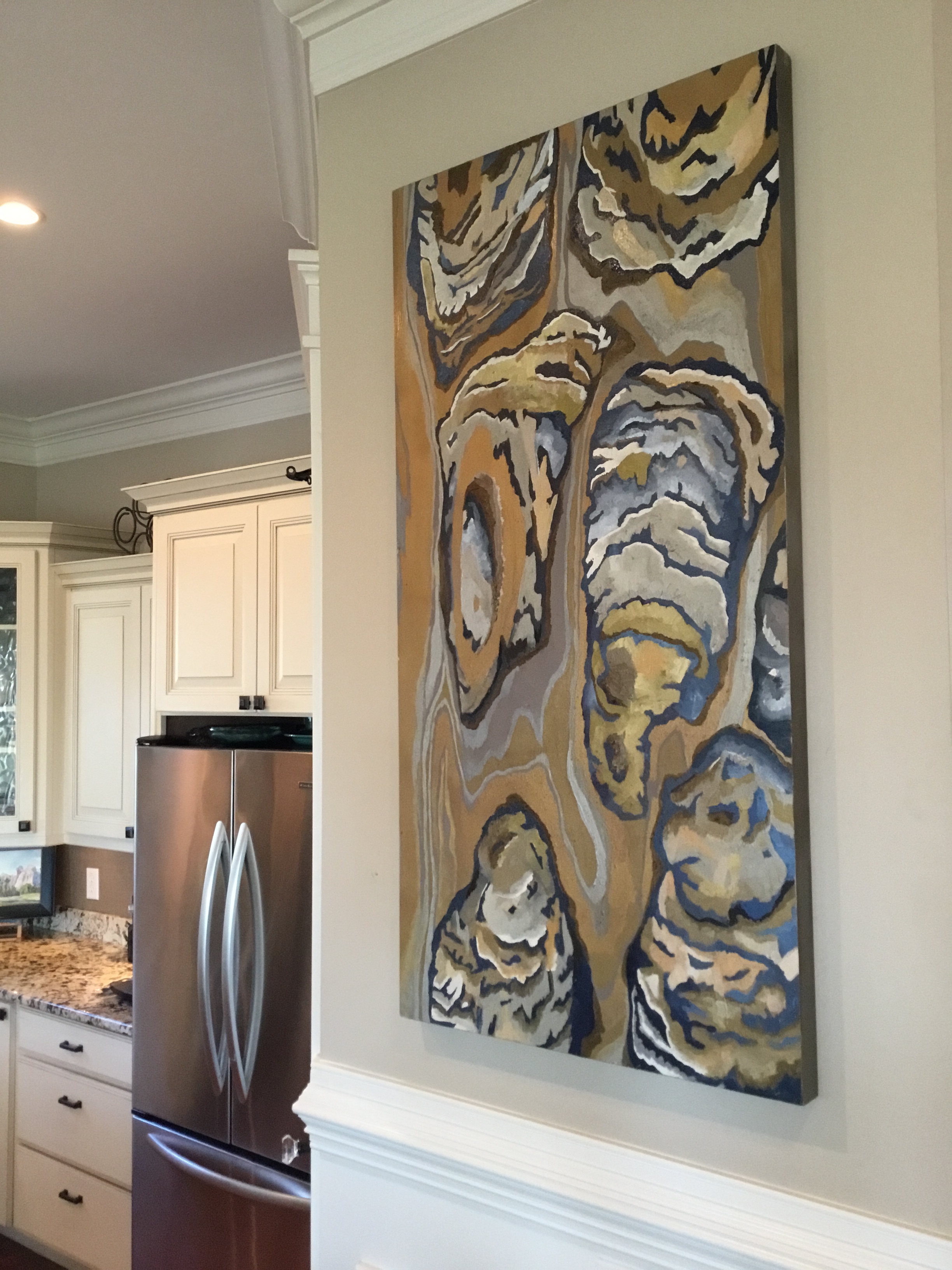 "Mother Shucker"
Michael's a mother shucker. Turning hurricane to oyster season, mixing paints instead of drinks to calm my soul-grateful here but worried for friends finding gritty sand in their teeth and no pearls today.Gold Gallery width Birchwood Canvas24 x 48$1600.
"Enjoy Every MOMent"
MOMentshappy and free, hand in hand, mom and me.mom in the MOMent, all is as it should be.MOMents later, all has changed,MOM just a memory...how can it be?—Mother's May, celebrate every day Hug your mothers, and prayfor others whose mothers are not with us today."Enjoy every MOMent" 24 x 40Charleston HarborOil on canvas$1340.
"No R-egret"
Snowy Egret, have no regretTime taking flight with the wind.Birds of a feather, we are all togetherBlink and time has come to an end.Pop up show, now time to goTide fills the creek around the bend.Sunny summer day, memory stayForever remembering my dad, my mentor, my friend.24 x 24$800
"Days Dun"
As luck would have it I have a habit that leads me to paint the sky in every way.Tara Orebaugh Meyer showed me a picture with this color mixture that took my breath away.I created this small study and now it's my buddy She has the large version in her house to stay.A wonderful memory to paint, sharing on this Saint Patricks Day! Plein Air painter's gold frame sizes this study at 16 x 12 Available. $350.
"Sun Setting Aside Time
Sun setting on the day. One moment here, the next away.Fleeting moments of beauty abound, then into darkness for another round.That's what life is, when we pause to think, or contemplate the meaning of life when raising our glass to drink.Be dareful, be bold, let truth be all that's told.Have meaning, have focus, have kindness in your heart.Tonight's sunset is tomorrow's sunrise start.---"Sun Setting Aside Time" 24 x 18 Framed$350
"Walking Solo"
"Walking Solo" With thoughts of friends posting photos of their baby birds flying off to college. Like painting on a blank canvas, you really don't know what it's going to look like until you're in the throws of it, and you don't know how great this new piece of your life will be until you stand back and look from a distance. I did a lot of preparation for this piece, several sketches and value studies. You've done a lot to prepare, too. This work is completed, but the work you've put into raising your birds is just beginning.Enjoy the the next steps of your journey, it's a beautiful walk on the beach!24 x 30 on gallery wrapped canvas$720.
Small Study, "Waterfront Park MOMent"
This fun small study sold during Spoletto.
"Snowcountry"
Lowcountry turned Snowcountrymix my days and nights.Frozen marsh, weather harsh, blue moon in sight. Neighbors on our street in awe of nature's featgiddy snowball fights.Melting starts, breaks my heartto take down the Christmas lights."Snowcountry" original oil with cold wax medium48" x 24" x 2" deep birch wood canvas$1600.
"Marsh with Friends"
Still waters run deep Friends I'll forever keepFighting, not just hoping for a cureSick child with a heart so pureClouds rest on beautiful blueNo rest for youStill waters stay calmThe devotion of a nurturing mom.Original oil on gallery wrapped canvas 18x24 For Angie, the winner of the commissioned memory I donated to Abby's Friends Charity Auction Kendell Sutterlin, organizer and philanthropist extraordinaire!
"Rise Up"
Sun, warm my soulit's frigid cold.Rise up against the blueshow the sunny side of you.Clouds, absorb the lightpurposefully start the day bright.Reflect and relaythe gratitude of another day."Rise Up" original oil on canvas- out of my head and into every day ahead.Sold.
1
2
3
4
5
6
7
8
9
10
11
12